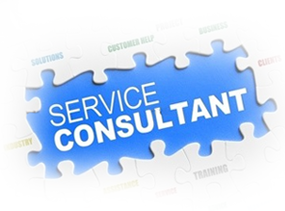 Planning a JDA/ RedPrairie WMS implementation, an upgrade, or simply looking to enhance the capability of your existing supply chain software requires knowledgeable and experienced resources. The success of your project will be enabled by answering one simple question: can we do it ourselves? Once you've answered this question, you must decide if the resources in your organization have the experience, skills and availability of time to support this initiative. Here's a short checklist of questions to help assess whether it might be possible to utilize your internal talent:
Have we developed a detailed project plan to fully understand the effort and time required to support this initiative?
Have we accomplished an initiative like this before on our own?
Do we have the internal functional and technical expertise required?
Are the required resources available to support this initiative?
Will our assigned project team be potentially distracted by running the day-to-day business?
Have we assessed the risks of doing this on your own?
Answering no to any of the above questions may be a clear indication that your organization needs some level of external consulting help with this initiative. If using an external supply chain software service provider is new to your organization, you can be assured that you have many options to consider. Typically, most organizations immediately gravitate and call the software provider looking for experienced resources to augment or lead their implementation. Be assured that you have many other service options which can ultimately provide equal to or better implementation results for your organization. Our experience has shown you can benefit from lower implementation service costs, improved availability of resources and improved implementation timelines by using an independent implementation partner.
Selecting an independent implementation service partner means firstly and most obviously, the provider must be able to actually do the work. Secondly, the provider must be able to fit in with the people in your organization and particularly those who will be working on this project. Finally, if the provider is good, you should always improve your own knowledge as a result of the project.
As a result of selecting an implementation service provider you will experience the following benefits:
Experience in delivering implementation. So you will get to the solution much quicker and you will see the business benefits much quicker.

Well developed and proven approaches, methods and tools that will assist in the implementation process.

Objectivity in undertaking the task.

A dedicated team to tackle the specific tasks at hand who are not distracted by also trying to run your business day to day.

Subject matter experts who can provide a sounding board for new ideas.
If you have made the formal decision to engage a JDA/ RedPrairie WMS implementation partner, your first accomplishment is having recognized that need.
If you have enjoyed this post, you might be interested in learning more about the services we offer, or reading our latest white paper " 7 Steps You Can Take to Help Make Your Implementation a Success".